Coordinator: Dr. Laure Delcour
The Fondation Maison des sciences de l'homme embodies a unique place of freedom for research in the human and social sciences in France. It generates exchanges and cooperation between researchers from all countries through its geographic programmes and through its mobility fellowship programmes. Initiated in 1984, the Russia/CIS Cooperation Programme aims at forging sustainable and direct relationships between ex-Soviet and French teams and researchers around common interests and research projects. The programme, which takes into account the evolutions and reshaping at work in the region, remains on the frontline of the FMSH's international activities in terms of scientific cooperation. In light of the European Union's expansion towards Central and Eastern Europe, renewed interest is being shown in the history and societies of former Soviet states. The FMSH's Russia/CIS Programme is conducted in close collaboration with research centres in Russia and in the Central Asian and CaucasianRepublics.
 Contributing scholars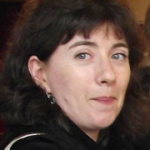 Laure Delcour has two research foci: first, the EU's influence on domestic change in post-Soviet countries and second, region-building initiatives in the post-Soviet area. She is CASCADE's scientific coordinator. Under WP2, she will contribute to conceptualising the link between security and democracy and synthesising the findings of other WPs and write, under the lead of Derek Averre, the academic article foreseen for this WP. Under WP8, she will conduct research on the EU's and Russia's policies in the Caucasus. Finally, she will coordinate WP9 on "Perceptions and Roles of the EU in the Caucasus", conduct fieldwork and lead research conducted under this WP as well as the corresponding publications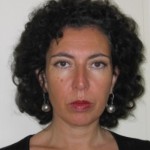 Silvia Serrano's research interests focus on geopolitical transformations in the Caucasus, Russia's Caucasian policy, identity construction in the Caucasus (including the analysis of Soviet policies of nationalities, current language and minority policies), and religious transformation in the Caucasus. She will coordinate WP 6 on religion and politics and conduct research on politicisation of religion, with a focus on sociology of orthodox associations in Georgia and on Shia communities in Azerbaijan.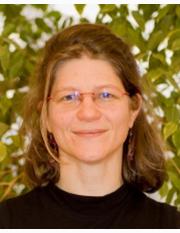 Aude  Merlin's  research  focuses  on  social  and  political  transformations  in  the North Caucasus, identity and ethnicity in this region and on the management of Tsarist and Soviet legacies. Under WP7, she will conduct research on war veterans in no war-no peace situations and on biography of individuals involved in the North Caucasus conflicts.
Anne Le Huérou  conducts research on war experience in Russia and the North Caucasus, and migrants in Russia. Under WP7, she will conduct research on the impact of Chechen wars in Russia.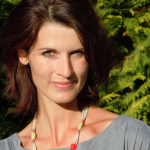 Sophie Hohmann specialises in the analysis of poverty and social policies in the Caucasus and Central Asia. Under WP3, she will investigate the way in which poverty affects demographic changes (in particular migration patterns), as well as the transformation of social policies across the Caucasus (under the supervision of the University of Jena)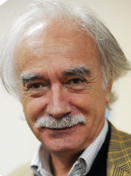 Professor Jean Radvanyi, Institut National des Langues Orientales, has conducted research on the Caucasus and Russia for the past three decades. He is the author of Atlas géopolitique du Caucase, Autrement, 2010. He will be in charge of the finalisation of the Atlas of the Caucasus.
Taline Papazian is a lecturer at Sciences Po Paris and associate researcher at Institut des Sciences sociales du Politique (ISP). For the last ten years she has been working on the interaction between armed violence and political sovereignty, specialising on the South Caucasus, with a focus on Armenia. Her current research projects deal with historical and political aspects of this interaction regarding experiences of physical violence and political sovereignty among Armenians and Jews in the 19th and 20th centuries.Under WP7, she will conduct research on war veterans and the army in Armenia.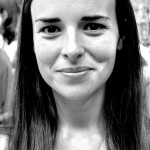 Giulia Prelz Oltramonti is a teaching and research assistant at the Université libre de Bruxelles. She holds a BA in European Social and Political Studies from University College London and a MA in Conflict, Security and Development from King's College London. Her research interests cover political economies of conflict protraction, the evolution of violence in war and post-war settings, and the role of borders in conflict transformation. Recent publications include a chapter on borders, de facto borders and mobility policies in conflict transformation in Borders and Border Regions in Europe, edited by Wielgohs and Lechevalier (2013); and an article on political economies and conflict mitigation in The Caucasus and Globalization (2012). She will conduct research under WP7 on the interrelationship between different conflict complexes in the region, including the intersection of conflict in the North and South Caucasus; and contribute to WP9 on the perceptions of the EU in breakaway regions.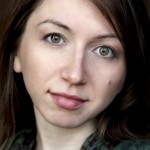 Anna Zaytseva, holds a MA in International Security from Sciences Po Paris and is currently a PhD candidate in political science at the Université Libre de Bruxelles (ULB). She will conduct research on Islamic factor and contentious dynamics in the Russian Republic of Dagestan. Applying qualitative research methods within several case studies she will address the impact of local socio-political processes on the diffusion of violent Islamic resistance in multi-structured Dagestani society.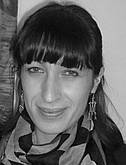 Sophie Zviadadze (WP 6), PhD candidate in sociology conducts research on public religion in Georgia and on controversies around religious Cultural Heritage. By conducting interviews with Georgian migrants and participative observation in Georgian parishes in Europe, she will investigate how mobility and migrations alter religious actors' perception of the territory and the nation and transform religious practices and rituals.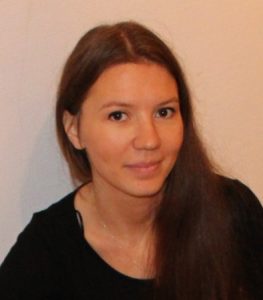 Irina Lamour (WP10), holds a MA in Geopolitics and International relations from Sciences Po Toulouse. Under WP10, she will be in charge of communication activities and dissemination of project's results.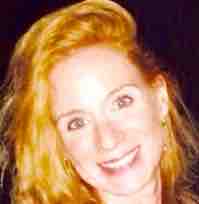 Myriam Morcel (WP1), project manager, in charge of administration issues.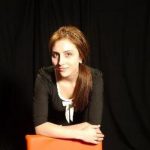 Elina Chilingaryan (WP10), Communications and new media expert. Under WP10, she is in charge of network, database and policy recommendations.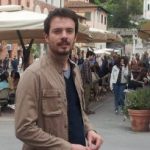 Samuele Dominioni, PhD candidate in international relations at Sciences Po Paris. He conducted field researches for CASCADE in Armenia and Georgia.