Coordinator: Dr. Florian Mühlfried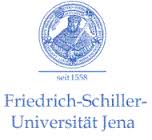 The Caucasus Studies Program at the Friedrich Schiller University (FSU) Jena came into existence over half a century ago and is the only fully fledged Caucasus Studies department outside of the former USSR. For most of its history, Caucasus Studies at Jena focused on Georgian linguistics and etymology. Since Prof. Tuite took over the position of chair in 2011, the program has been undergoing a broadening and reorientation of its mission with the objective to expand the geographic coverage of research and course offerings to include the entire Caucasus region, north and south of the Russian border. Taking into account the presence of many excellent specialists in Caucasian linguistics in Europe and elsewhere, the Jena Caucasus Studies staff is focusing its research and teaching in the social sciences (anthropology, history and politics), while at the same time maintaining Georgian language instruction and course offerings on North and South Caucasian linguistics.
Contributing scholars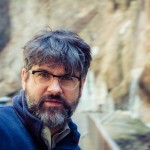 Florian Mühlfried is an assistant professor in the Caucasus Studies programme at the Friedrich Schiller University of Jena, holds a PhD in anthropology and has worked on the Caucasus for almost 20 years. Based on extensive empirical research in the Caucasus and the EU, he will explore the crucial nexus between migration, poverty and security. For this purpose, he leads the research activities of WP 3. He also contributes to WP 4 in the form of fieldwork in Abkhazia on religious change, and to WP 6 by heading a team consisting of a PhD student and five students researching regional development in the South Caucasus. He will supervise the two PhD students based in Jena working on issues of migration and land privatisation.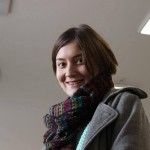 Tamar Khutsishvili, Anthropologist, is involved in WP4. Her focus is on land privatization in the South Caucasus. She holds a Bachelor's Degree in Arabic studies and M.A. in Cultural and Social Anthropology from Tbilisi State University. Her Master's thesis is dedicated to the topic of "Transformation of Urban Space, as  exemplified by contemporary Tbilisi''. The research highlights the interconnection between urban changes and their results in modern Georgia, based on the example of the Tbilisi suburb Gldani.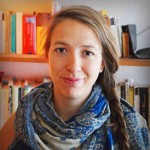 Weronika Zmiejewski  is a PhD-student in the Caucasus Studies programme at the Friedrich Schiller University of Jena. She conducts research under WP3 on female labour migrants from Georgia in Greece. She will do one year of fieldwork, mainly in Greece and partly in Georgia. From a social anthropological perspective, she looks at the migration structure, the socioeconomic reasons of migration and the trajectories of Georgian women in Greece. Another main point of reference in her research is the EU migration policy in Greece, especially with respect to regulation policies and visa facilitation.
Annika Jooß is working as a student assistant, and supports the team based in Jena in all organizational and administrative matters. She holds a B.A. in Governance and Public Policy and is now studying for an M. A. Social Theory at Jena University. Her focus is on transformation processes. After an internship with a political foundation in Georgia she developed a strong interest in the Caucasus region.