Coordinator: Ashot Khurshudyan

Established in March 2000, the International Center for Human Development is a one of the leading think tanks in the Caucasus. It brings together a team of highly qualified analysts and researchers with strong academic backgrounds and substantial experience in both the public and private sectors, committed to professional excellence and ethics. During its 14-year-long history, the Center has cultivated a culture of inclusive policy-making process and has developed innovative instruments effective in the regional, national and local policy environment. ICHD is considered as one of the promoters for increasing the level of public participation in the decision making process in Armenia. ICHD strives to promote democratic and market-oriented reforms based on shared values. ICHD is a member of the Black Sea Peace Network (BSPN) and works with the European Partnership for the Peaceful Settlement of the Conflict over Nagorno-Karabakh (EPNK).
Contributing scholars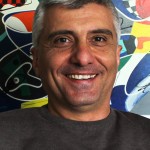 Armen Galstyan, Executive Director of ICHD, conducts research on regional development and local government, international migration and poverty reduction. He authored over 20 research papers on these issues. He will work on issues related to the migration situation in Armenia and, developments of circular migration possibilities (WP3).
Ashot Khurshudyan is involved in various projects aimed at peace-building processes in the region such as 'Conflict Prevention, Effective Communication and Democratic Citizenship' (New School University, New York), 'Women for Conflict Resolution and Peace Building in South Caucasus' (UNIFEM), 'Strengthening Armenian-Turkish reconciliation' project (USAID). His contribution will focus on issues related to peace-building (WP7).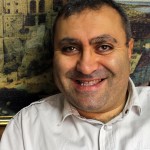 Vahan Asatryan coordinates several democratic governance and development projects carried out by the Government of Armenia and international development partners. He will contribute to the work of WP8 by presenting Armenian views in the Caucasus and how the Wider Neighbourhood affects developments in Armenia as well as in the region.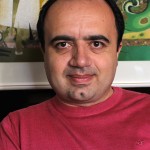 Paruyr Amirjanyan is an economist and has worked as project manager and expert in various fields, such as migration, assessment of household expenditures, employment policy in South Caucasus countries, economic development, healthcare, etc. He will coordinate activities of ICHD staff engaged in the project.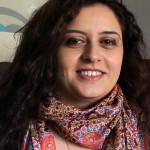 Ani Mnatsakanyan's research topics are related to the labour market and labour migration. Ani will contribute to WP 3, in particular to the preparation of Country Guides and the corresponding outreach strategy and activities.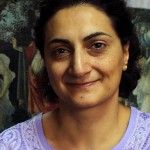 Christina Sargsyan, specialised on educational practices and civil society issues in Armenia, will work on recent developments of political situation in Armenia (civil societies issues, democratization…) under WP5.