Coordinator: Dr. Neil Melvin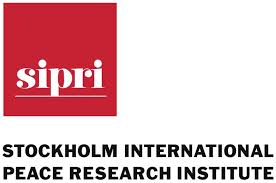 The Stockholm International Peace Research Institute (SIPRI) is an independent international institute dedicated to research into conflict, armaments, arms control and disarmament. SIPRI is consistently ranked among the world's leading institutes for work on these issues. Established in 1966, SIPRI provides data, analysis and recommendations, based on open sources, to policy-makers, researchers, the media and the interested public. Based in Stockholm, SIPRI also has presences in Beijing and Washington, DC. SIPRI's structure comprises the Governing Board and the Director, Deputy Director, Research Staff Collegium and support staff, together numbering around 50-60 people. SIPRI's staff and Governing Board are international.
SIPRI has strong experience in the analysis of armed conflict at the regional and global level, as well as work on peace operations and conflict management. The Armed Conflict and Conflict Management Programme is the main centre at SIPRI for work on these issues. A particular focus of the Programme in recent years has been the security and conflict challenges of Eurasia. As well as preparing publications on these issues for leading policy institutes in Europe and the United States, reports have also been commissioned by the foreign ministries of Switzerland, Sweden and Poland. SIPRI has extensive networks of contacts in the countries of Eurasia as well as with leading specialists in Europe and North America, and with international organisations. A Russian-language version of the SIPRI Yearbook is distributed throughout the region each year.
Contributing scholars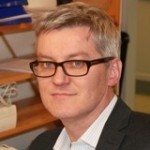 Neil Melvin is the Director of the Armed Conflict and Conflict Management Programme at SIPRI. He has a D. Phil (Oxford University) and has held teaching positions at a number of leading European universities (LSE, University of Leeds, Brussels School for International Studies) and policy institutes (Chatham House, Centre for European Policy Studies). Prior to joining SIPRI, Dr. Melvin was the Senior Advisor to the Secretary General of the Energy Charter Secretariat and he has also held a Senior Adviser position in the Organisation for Security and Cooperation in Europe. He has published widely on issues of post-Soviet politics and international relations, as well as on issues of conflict and armed violence. Dr. Melvin is a fluent Russian speaker.
Neil Melvin will coordinate and contribute to WP7, more particularly he will take the lead in cooperation with partners in the work package on shaping the research agenda and managing the fieldwork associated with the WP. He will also be responsible for ensuring the delivery of the key outputs (publications and meetings) associated with the WP and for coordinating the activities of WP7 with other relevant work packages, notably WPs 1, 2, 8, 9, 10.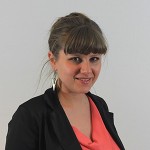 Ekaterina Klimenko  joined SIPRI as a Researcher for the 'Arctic Futures' and 'Conflict, violence and peacebuilding in the Caucasus' projects. Within this framework, she is conducting research on Russian policies in the Arctic and Caucasus (North Caucasus). Ekaterina graduated from the University of Geneva, where she submitted a research thesis, 'Central Asia as a Regional Security Complex'. She previously worked as a Research and Training Assistant in the Organization for Security and Co-operation in Europe (OSCE) Academy in Bishkek and as an intern at the OSCE Secretariat.